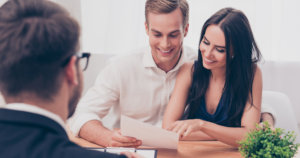 Whether you're an owner now or expect to be one in the future, it is important to be familiar with the federal tax laws that affect homeownership.  Since personal income tax was enacted in 1913 with the 16th amendment, homes have had preferential treatment.
The mortgage interest deduction is based on up to $750,000 of acquisition debt used to buy, build or improve a principal residence.  In addition to the interest, the property taxes are deductible, limited to the new $10,000 limit on the aggregate of state and local taxes (SALT).  The taxpayer may also deduct interest and property taxes subject to limits on a second home.
Homeowners can decide each year whether to take itemized personal deductions or the allowable standard deduction which was significantly increased under the Tax Cuts and Jobs Act of 2017.
Single taxpayers may exclude up to $250,000 of capital gain on the sale of their home and up to $500,000 if married filing jointly.  They must have owned and lived in the home for at least two of the last five years.  For gains more than these amounts, a lower, long-term capital gains rate is paid rather than one's ordinary income tax rate.
Capital improvements made to a home will increase the basis and lower the gain.  Homeowners are probably familiar that large dollar expenses like roofs, appliances or major remodeling are capital improvements.  However, many lower dollar items may also be considered improvements if they materially add value or extend the life of the property or adapts a portion of the home to a new use.
Homeowners are urged to keep records of money they spend on the home that they own over the years so that their tax professional can decide at the time of sale what they must report to IRS.
You can download a helpful Homeowners Tax Guide that explains in more detail and includes a worksheet to keep track of the basis of your home and capital improvements.
I would love to help you buy and/or sell a home. Contact me anytime!