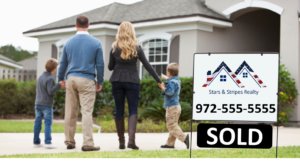 35% of respondents in a 2019 Gallup poll identified real estate as the best long-term investment option compared to 27% who identified stocks.
The top choices also included savings accounts and gold.  Even with the remarkable prices of the different U.S. stock indices recorded in 2019 through April and May, homes have the highest confidence in the minds of the respondents.
This seems to be based on the stability of the housing market and the expectation that home prices will continue to rise.  Homeowners build equity from both appreciation as well as reducing principal with each payment made. These same factors exist for investors of rental homes in predominantly owner-occupied neighborhoods.
Real estate has another dynamic working to produce favorable investment results due to leverage.  Leverage occurs when borrowed funds are used to control an asset.  When the borrowed funds are at a lower rate than the overall investment results, positive leverage occurs which can increase the yield from an all cash investment.
Gold and savings accounts must be funded with cash.  The maximum borrowed funds allowed for stocks is 50% and generally, at a rate higher than typical mortgage rates.
Homes are a particularly attractive investment because you can enjoy them personally by living in them.  The interest and property taxes are deductible and gains on the profit are excluded up $250,000 for single taxpayers and $500,000 for married taxpayers filing jointly.
Many people consider an investment in a home for a rental property an IDEAL investment: Income, Depreciation, Equity Build-up & Leverage.
If you have questions or are curious about the buying and selling process, don't hesitate to contact me!