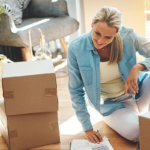 Generally speaking, when you need an inventory of your personal belongings, it is too late to make one.  Sure, you can reconstruct it but undoubtedly, you'll forget things and that can cost you money when filing your insurance claim.
Most homeowner's policies have a certain amount of coverage for personal items that can be 40-60% of the value of the home.
Homeowners who have a loss are usually asked by the insurance company for proof of purchase which can come in the form of a receipt or current inventory of their personal belongings.
The most organized people might find it difficult, if not impossible, to find receipts for the valuable things in their home.  Think about when you're rummaging around a drawer or closet looking for something else and you discover something that you had totally forgotten that you had.
An inventory is like insurance for your insurance policy to be certain that you list everything possible if you need to make a claim.  Systematically, make a list of the items by going through the rooms, along with the drawers and closets.  In a clothes closet, you can list the number of shirts, pants, dresses and pairs of shoes but higher cost items should be listed separately.
Photographs and videos can be adequate proof that the items belonged to the insured.  A series of pictures of the different rooms, closets, cabinets and drawers can be very helpful.  When video is used, consider narrating as it is shot and be sure to go slow enough and close enough to see the things clearly.
For more suggestions and an easy to use, interactive form, download a Home Inventory, complete it, and save a copy off premise, either in a safety deposit box or digitally in the cloud if you have server-based storage available like Dropbox or Evernote.