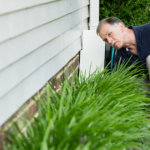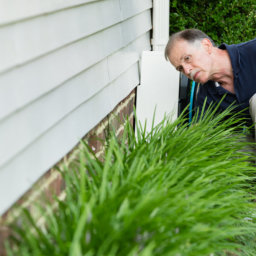 A home inspector is another key professional involved in a real estate transaction.  Many times, the sales contract will have a provision that allows the purchaser to have inspections made to discover issues that are not readily apparent or have not been disclosed by the seller.
It is important to have a qualified individual perform the inspection. Regardless of whether a license is required, buyers should ask about the inspector's experience, training, years in business and if they are familiar with the area and type of property involved.
Membership in professional associations can indicate an inspector's commitment to education and training. References from both customers and agents are helpful and may be more meaningful.  You are encouraged to call the references, especially, if you are concerned about any specific areas.
Errors and Omission insurance is intended to cover mistakes made during an inspection. It would be good to find out if the inspector has this type of insurance and how mistakes are handled or if omissions are made.
Find out exactly what is included in the inspection and what will trigger the inspector to recommend that you get an opinion by a specialist. They should be able to provide you with a sample report so you can see the detail with which the items will be explained. Ask if items that need attention will also be documented with pictures. Inspectors will be able to point out their concerns and answer any questions you may have about different things. It can take two to three hours depending on the size of the property.
If you need any recommendations for inspectors, don't hesitate to contact me!