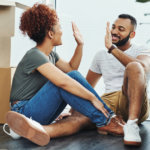 The soothsayer in Shakespeare's Julius Caesar issued his famous warning "Beware the Ides of March."  Who knew that in 2020, around the middle of March, the world, as we knew it, would force such dramatic changes on us from the Coronavirus.
In America, it has brought our economy to its knees as we sheltered in place for over four months.  During this time, changes have affected our lives and many of those changes could be permanent.
Previously, smaller homes were becoming the trend for not only efficiency but upkeep so owners would have more time to do things including travel.  Now, travel is minimal and our world, in some respects, is reduced to our home.
For families with children, their home has become a school.  With so many people working from home, it has become our office or store or studio.  If there is more than one working adult in a home, it needs to have space for each party to work.  The home fitness industry is experiencing record sales in exercise equipment so the home can become a gym.
Since we're all spending more time at home, it is also the place to recreate.  We're cooking more; a larger kitchen and dining area would be nice.  We want to enjoy the yard, garden, pool or balcony and our current home may not even have them or we'd like to upgrade.
People are wanting and needing more space to do all of these things at home.  Many experts are anticipating that these changes we thought were temporary may be part of the new normal even after a vaccine and cure have been discovered.
If you have had any of these thoughts and would like to know more about how to buy or sell a home in our current market, let me tell you about the many options available while being responsible to stay safe.
Whether it is buying for the first time, moving up or moving on, I would love to help!