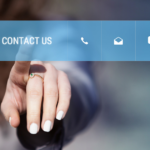 Being a better homeowner is a full-time job.  It takes good information to make good decisions not only when you buy and sell but all the years you own a home.
Think of times when you need advice on financing, taxes, insurance, maintenance, finding reasonable and reliable contractors and lots of other things.  Imagine how nice it would be to have a real estate information line you could call whenever you have a question.
My objective is to move from a one-time sale to customers for life; a select group of friends and past customers who consider us their lifelong real estate professional.  I believe that if I help you and your friends with all your real estate needs, I can earn the privilege to be your real estate professional.
Throughout the year, I'll send reminders and suggestions by email and social media that enhance your homeowner experience.  When I find good articles to help you be a better homeowner, I'll pass them along.  You'll discover new ways to maintain your property, minimize expenses and manage debt and risk.
I want to be your "Go-To" person for everything to do with real estate.  I'm here for you and your friends…now and in the future.
Please let me know how I can help you!